Yamaha MT-07 & Tracer & XSR 700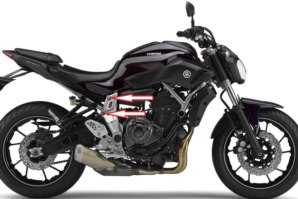 When using the abba Superbike Stand or Sky Lift on the Yamaha MT-07, MT-07 Tracer & XSR700 the frame covers need to be removed to gain access to the swing arm pivot before the
Stand/Lift can be fitted. Removing the covers is very simple, just by unscrewing two small screws either side. The picture to the right shows the cover that needs to be removed from both sides of the bike. (Click to enlarge)
Once the covers are removed the Stand/Lift can be fitted in the normal way.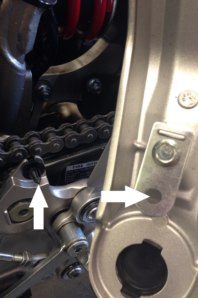 The picture to the left (Click to enlarge) shows the cover removed. The two white arrows show the small plastic tab on the bike and the location hole on the back of the frame cover.
Once the two screws are removed pull firmly and the cover will release from the plastic tab. A simple firm push locates the cover back into position.

If you require any further information on the this please do not hesitate to contact us.