Articles ::
Triumph Speed Twin
Product Catalogue
Most Popular Products

Other Lifts, Stands & Tools

Workshop Equipment

Package Deals

Spares & Accessories

Motorbike Security
Triumph Speed Twin
When using the abba Sky Lift on the Triumph Speed Twin the sprocket cover on the right hand side of the machine must be removed in order to access the swing-arm pivot. This cover can be removed via 4 x bolts. See pic below: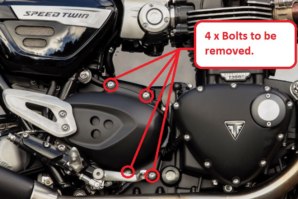 On the left hand side of the bike the heel guard must be removed via 2 screws. See pic below: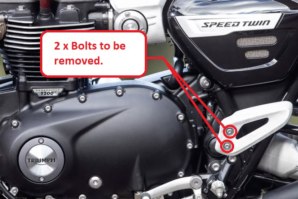 Once these items are removed you will need to remove a small plastic cap on each side of the swing-arm pivot, these can easily be removed with a flat blade screwdriver.
Removing the above items is very simple and should take no more than a few minutes. See pic below of all the parts removed: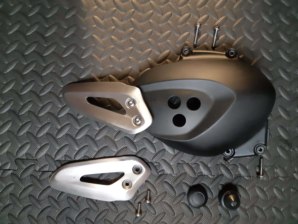 Once removed you will then have access to both swing-arm pivot bolts.
The Sky Lift can then be fitted as normal.
Please note: On this model you will also need to fold up and tie back the footpegs for clearance.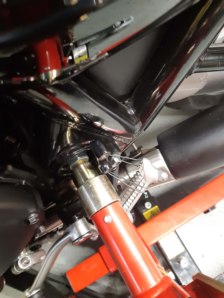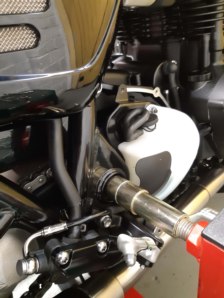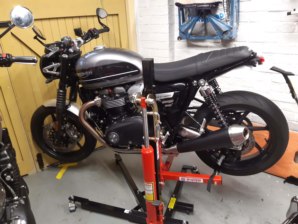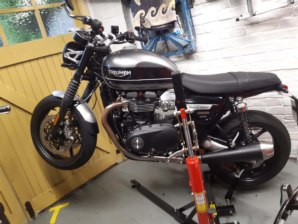 If you require any further information on the this please do not hesitate to contact us.