Articles ::
Foot Peg Clearance
Product Catalogue
Most Popular Products

Other Lifts, Stands & Tools

Workshop Equipment

Package Deals

Spares & Accessories

Motorbike Security
Foot Peg Clearance
Due to the width/position of the rider foot pegs on some models you will need to fold up and tie back the foot pegs so they clear the stand/lift in operation (see picture below).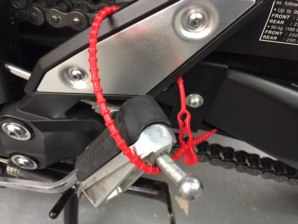 You can purchase our re-usable foot peg ties (Link: Foot Peg Ties) or use your own elastic bands or bungee strap over the seat for example.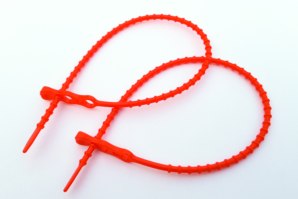 Below is an example of a machine where the foot pegs need to be folded back (in this case a Ducati Diavel)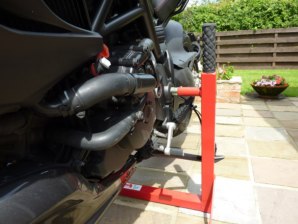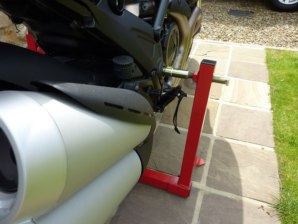 If you require any further information please do not hesitate to contact us.