Our Story....
abba Motorcycle equipment have been designing and manufacturing motorcycle stands, lifts and workshop equipment for over 30 years.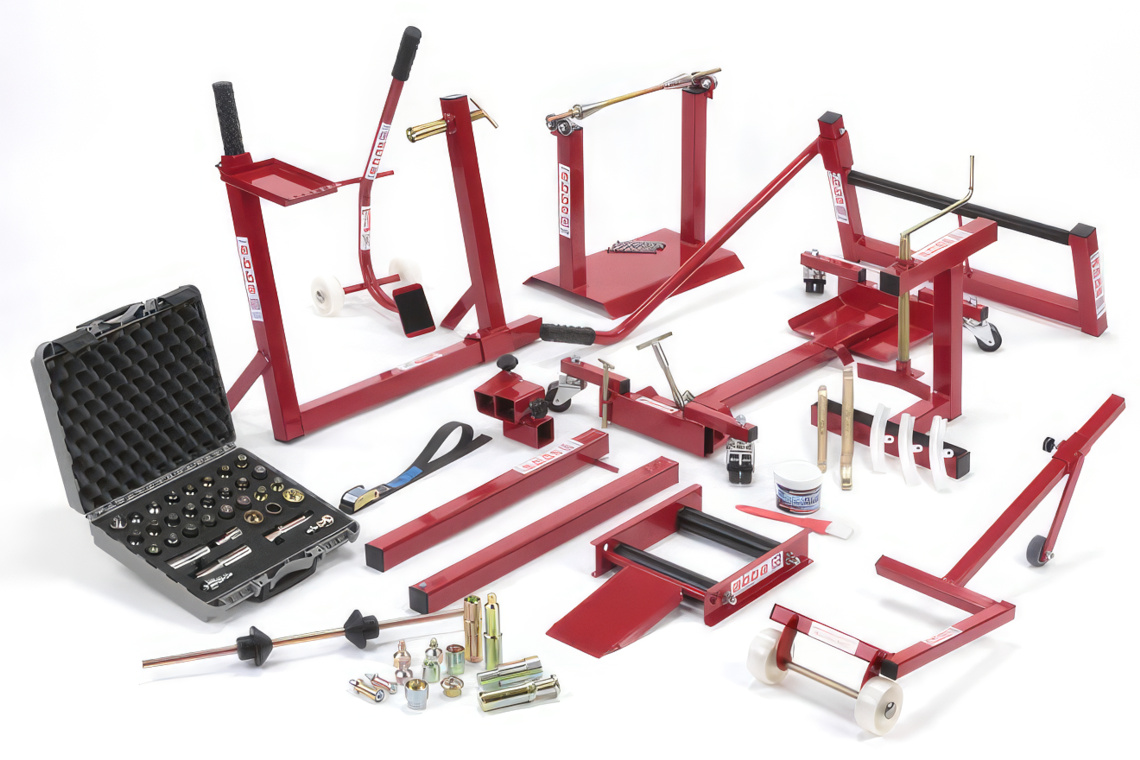 We are a family run business that was founded in 1992 by Mr Alan Burdett.
The story began back in the early 1990's when Mr Burdett, at the time a motorcycle technician and engineer, was finding the current workshop stands and lifts available on the market to be totally inadequate for the job. This was at a time when large numbers of Japanese sports bikes were entering the market, most of which with no centre stands. The only motorcycle stands available for these machines were conventional paddock stands as used by race teams. A paddock stand was fine for holding a motorcycle upright when you had a team of helpers, but what if you wanted to use a motorcycle stand safely on your own at home? Or you wanted to carry out basic maintenance tasks like removing forks, rear shock or even a swing arm? Non of this could be done safely on your own by using a conventional paddock stand, hence the need for something new and more up to the job....
After extensive testing of new ideas of various ways of lifting a motorcycle, and many prototypes later, the abba superbike stand was born. Lifting a motorcycle from the centre of the bike was a huge advantage as it was much more secure and enables the bike to be pivoted back to raise the front wheel. This, combined with the unique design of the new stand, made it a very SAFE one person operation!
From Alan Burdett's "eureka moment" with the superbike stand, the company was born and named "abba" - Alan Burdett Bike Accessories. (So in case you were wondering we are not a Swedish pop group!)
A patent was filed for the abba superbike stand which was duly granted. This gave the abba superbike stand a great advantage in the market as it was and still is the only stand available that would enable you to perform certain types of tasks on a motorcycle, tasks that were much more difficult with conventional stands that were previously available. The superbike stand proved to be very successful in the UK and now worldwide with 10,000's of superbike stands now sold in more than 25 countries worldwide!
Following on from the success of the superbike stand, we moved on to designing and manufacturing more unique products based on the same concept of being practical, versatile, easy and safer to use than anything else on the market.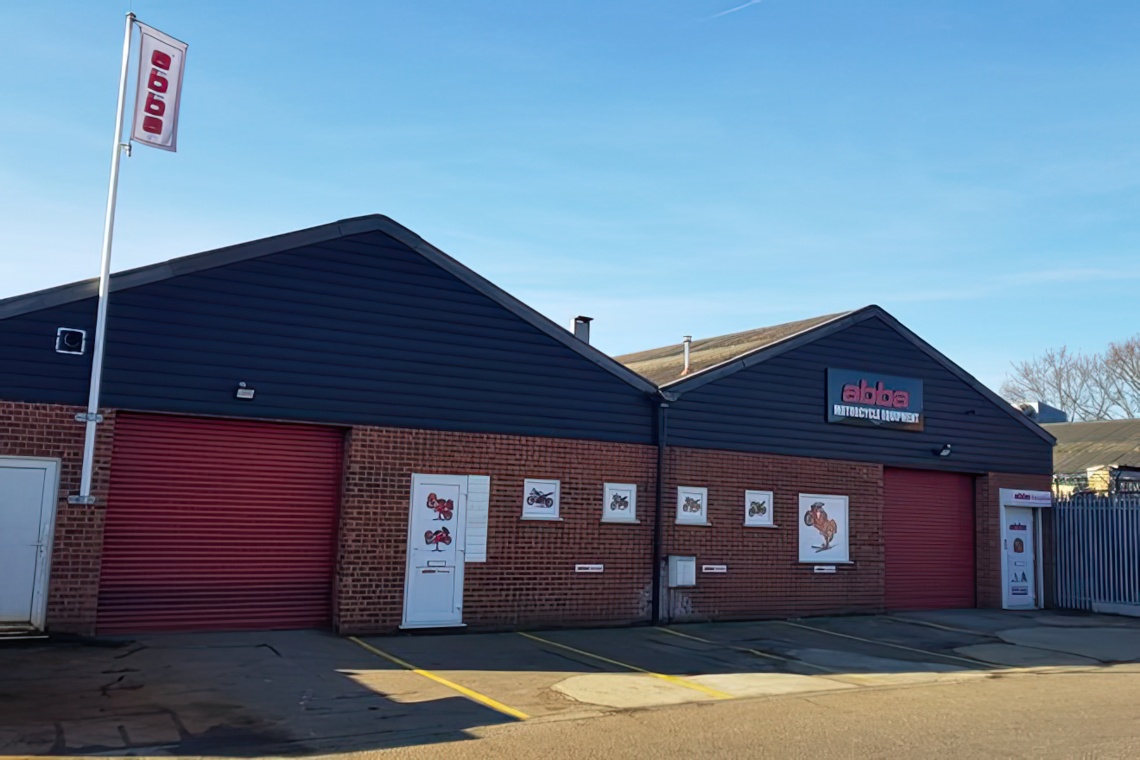 After almost 20 years of manufacturing out of our industrial unit in Maldon in Essex, which we had massively outgrown, we decided it was time to move to larger premises. In late 2011 we moved into our current premises (shown in picture) in South Woodham Ferrers in Essex. This allowed us more space to invest in new machinery to keep virtually all processes of our manufacturing "in house" which gives us full control of our products, so we know every product that leaves our door is top quality and ready for use. The extra free space also allowed our design team to flourish and since moving to our new premises the abba Front Lift arm, abba Sky Lift and other smaller products have been designed and are now selling worldwide.
Our products are now used by many motorcycle manufactures, dealers, MOT stations, Race teams, UK police forces, the British Superbike Championship and thousands of customers worldwide!
We continue to push our product development as well as maintain our highly regarded customer service. The story continues....
Thanks for taking the time to find out more about us.
The abba Team.